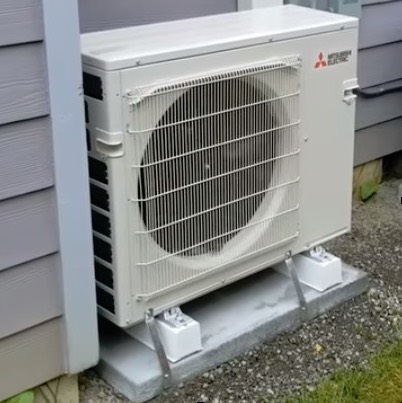 This unit goes on the outside of your house, right below where the inside unit is installed. The new models are very quiet. Technology has improved a lot in just the last few years.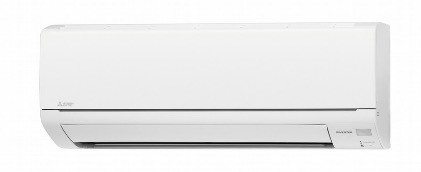 This unit goes on the inside, fairly close to the ceiling. Very quiet, and very powerful (adjustable with a remote control, of course). 

Mini-split heat pumps are most cost effective and best suited for open floor plan houses. 
The payback time is around 7 years. After that it's making you money. And if electrical prices go up, the payback time decreases and you're making (okay, saving) even more money after that. Have electrical prices ever gone down? Your faithful handyman has never seen it. 
Just in case you weren't aware, these heat pumps also run backwards and are superb air conditioners for hot summer days. 
If you currently rely on electric baseboards to heat your home, you'll also see significant savings by switching to a heat pump. This is because heat pumps are up to 300% more efficient than electric baseboard heaters. You'll save even more if you currently have central or portable air conditioning as well.
Heat pumps are growing quickly in popularity because they're very efficient – up to three times as efficient as gas furnaces – and getting more efficient as new models are rolled out.
We will install or repair mini-split heat pumps up to 5 kW (17,000 BTU or 1.4 Ton). 
Absolution Handyman Services  -  serving  Downtown Victoria, James Bay, Fairfield, Oak Bay, and Uplands